Cricket News
Virat Kohli's childhood coach makes slight tweaks to technique that worked in Cape Town tests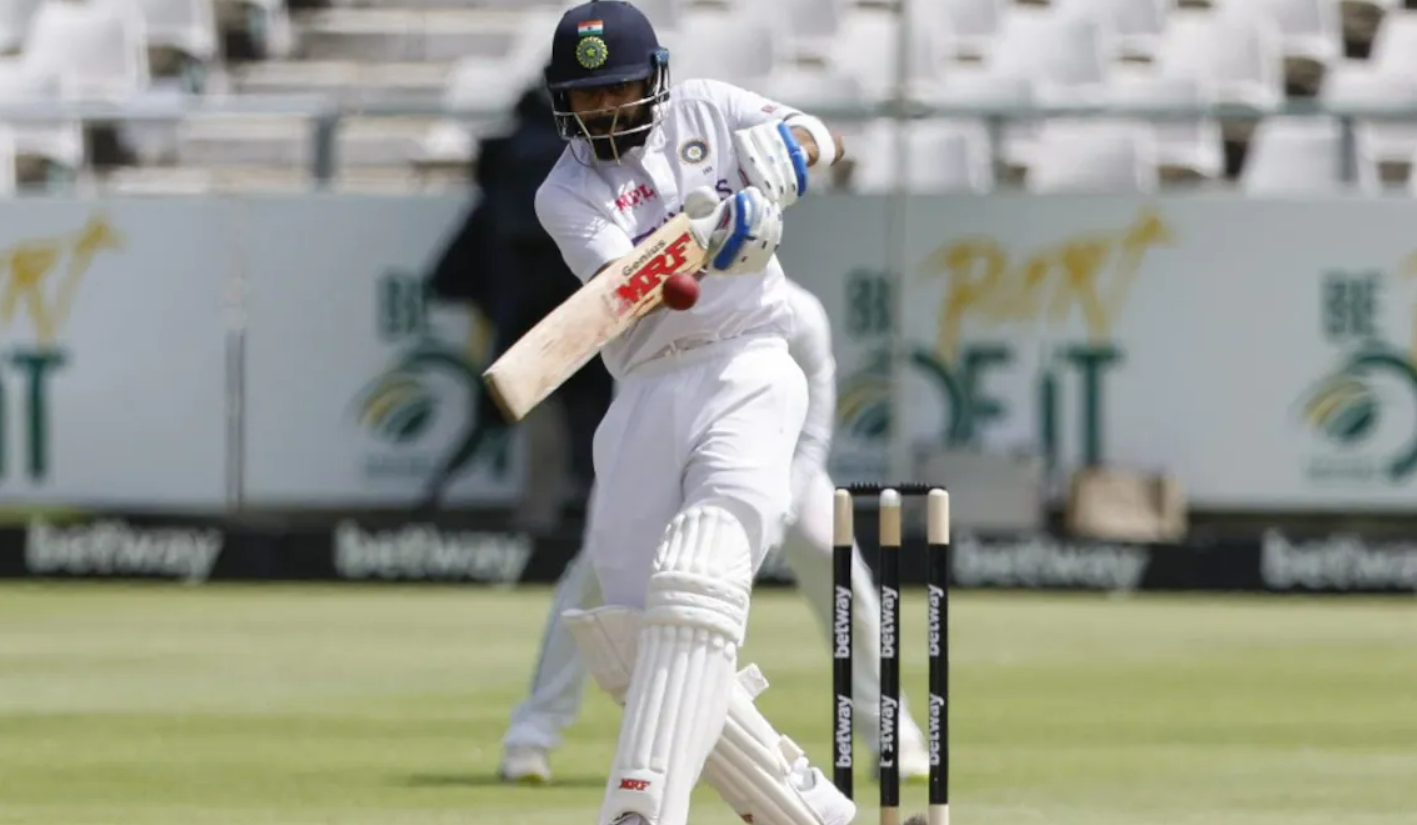 Rajkumar Sharma, Virat Kohli's childhood coach, revealed that the India captain changed his trigger action and it ended up making a difference in Cape Town's first innings.
As a result, he was able to keep the ball out more consistently and made 79 crucial runs in the first innings of India's 223 overs. Before that, the 33-year-old used to move around in hopes of getting in touch with a wide pass.
"Virat Kohli made a similar mistake in England in 2014.I told him that as you get closer to the endgame, you think you're going to be able to hit all the balls. "
"That's why he can't get off the ball very well. Now, he's more in the middle.Because of this, he is more aware of his stump and therefore does not intend to hit the ball on the 6th stump," Raj Kumar said on Khelneti.
'He's going to be the big wicket tomorrow' – Keegan Petersen on Virat Kohli
Entering day 3, the responsibility lies with Kohli and Chetshwar Puhara After the first quarter, India was in a good position. They are currently at 57/2 with a 70-point lead with three days left in the Test.
"The two hits are now a bit of a headache for us in the past few innings. He (Corley) is one of the best hitters in the world and he has proven that time and time again. Yes, he's going to be the big wicketkeeper tomorrow, if we can get his wicket sooner, it'll start the game,' Peterson said in a media interaction on Wednesday.
The series is 1-1 and the tiebreaker is currently in Cape Town.
Also read – IND vs SA: You can't keep Mohammed Shami away from the game for long, sure Sunil Gavaskar
!function(f,b,e,v,n,t,s)
{if(f.fbq)return;n=f.fbq=function(){n.callMethod?
n.callMethod.apply(n,arguments):n.queue.push(arguments)};
if(!f._fbq)f._fbq=n;n.push=n;n.loaded=!0;n.version='2.0′;
n.queue=[];t=b.createElement(e);t.async=!0;
t.src=v;s=b.getElementsByTagName(e)[0];
s.parentNode.insertBefore(t,s)}(window, document,'script',
'https://connect.facebook.net/en_US/fbevents.js');
fbq('init', '944637919386237');
fbq('track', 'PageView');
Source link