Cricket News
Virat Kohli silent on DRS controversy, says people don't know what's going on in the field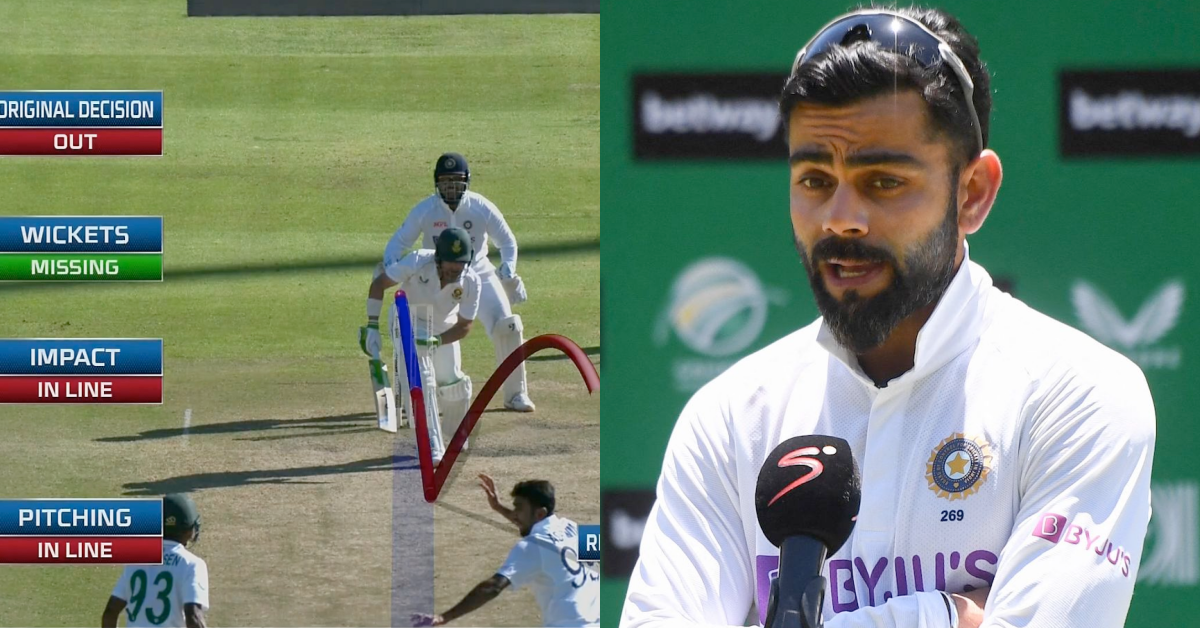 India Test captain Virat Kohli declined to elaborate on the controversial DRS call against South Africa on Day 3 of the Cape Town Test.
Dean Elgar Was ruled LBW, but he reviewed the decision and it came out in his favor. Tracking of the ball showed that the pass went over the stump and on-site referee Marais Erasmus was shocked by what had happened.
After the incident, the Indian players did not back down and expressed their dissatisfaction in an unprofessional way. Kohli didn't have much of a say in the matter at the post-game press conference.
"I have no opinion. I understand what's going on on the pitch, and people outside don't know what's going on on the pitch. So I was trying to justify what we did on the pitch and say 'we got carried away'…if we could charge there and pick up three wickets, that could be the game-changing moment,' Kohli said of ANI's question.
"We didn't put enough pressure on them" – Virat Kohli
Kohli shied away from questioning, asserting that it was the lack of pressure that ultimately affected the game and that the DRS call was just a small moment in the game that was bad for the team.
"The reality is that we didn't put enough pressure on him throughout the test and we lost the game. That moment seemed so beautiful and exciting that it could be controversial, but honestly, I wasn't interested in it. It was a moment, and it has passed.We move on, we just focus on the game and try to pick up the wicket," Kohli added.
Despite winning the first Test across the board, India eventually lost the Test series 1-2.
Also read – IND vs SA: Very proud of the group of players we have here – Dean Elgar after Test series win over India
!function(f,b,e,v,n,t,s)
{if(f.fbq)return;n=f.fbq=function(){n.callMethod?
n.callMethod.apply(n,arguments):n.queue.push(arguments)};
if(!f._fbq)f._fbq=n;n.push=n;n.loaded=!0;n.version='2.0′;
n.queue=[];t=b.createElement(e);t.async=!0;
t.src=v;s=b.getElementsByTagName(e)[0];
s.parentNode.insertBefore(t,s)}(window, document,'script',
'https://connect.facebook.net/en_US/fbevents.js');
fbq('init', '944637919386237');
fbq('track', 'PageView');
Source link