Cricket News
Virat Kohli shared news of Test captain's resignation with Team India 24 hours before announcement on social media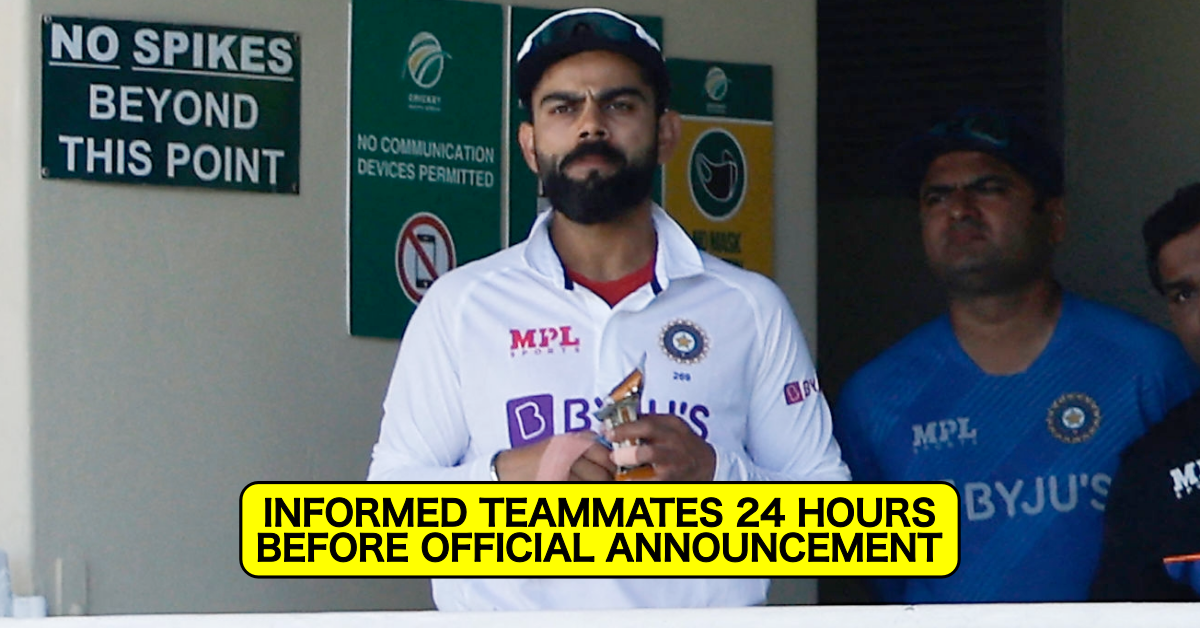 India batsman Virat Kohli has decided to step down as Test captain, as all his teammates and locker room support know it, according to The Indian Express.
Kohli confirmed via messages on social media that his time as Test captain is over. He ended his tenure as the most successful India Test captain with 40 wins and a 58% win rate in 68 matches.
However, while the public learned of the news on Saturday, Kohli had revealed the news to his teammates 24 hours before the announcement. He has asked members to keep the matter private.
"I'm asking for a small favor, please don't share it with anyone outside the locker room," He said.
By this point, Kohli's reign as captain ended in various forms. Back in September, he announced his resignation as captain of T20I and Royal Challengers Bangalore (RCB). He was subsequently removed as ODI captain by the BCCI for opposing split captains in the form of a white ball.
Virat Kohli thanks Ravi Shastri and MS Dhoni in resignation announcement
Kohli, 32, thanked former head coach Ravi Shastri and former India captain, Ms Dorney, thank them for helping him build a strong team and improve his captaincy over the years.
"To Ravi Bhai and the support team, who are the engine behind this car that drives our ascent in Test Cricket, you've all been instrumental in making this vision a reality. Finally, a big thank you to MS Dhoni, who believed in me as the captain and found me to be a capable man to lead the Indian Cricket forward,"He added.
Kohli succeeded Dhoni on the Australian tour in 2014-15 and set a precedent for India to fight for a win even if a loss or draw was more likely.
Also read – Ajinyka Rahane, Cheteshwar Pujara may get last chance if Rahul Dravid asks selectors – report
!function(f,b,e,v,n,t,s)
{if(f.fbq)return;n=f.fbq=function(){n.callMethod?
n.callMethod.apply(n,arguments):n.queue.push(arguments)};
if(!f._fbq)f._fbq=n;n.push=n;n.loaded=!0;n.version='2.0′;
n.queue=[];t=b.createElement(e);t.async=!0;
t.src=v;s=b.getElementsByTagName(e)[0];
s.parentNode.insertBefore(t,s)}(window, document,'script',
'https://connect.facebook.net/en_US/fbevents.js');
fbq('init', '944637919386237');
fbq('track', 'PageView');
Source link