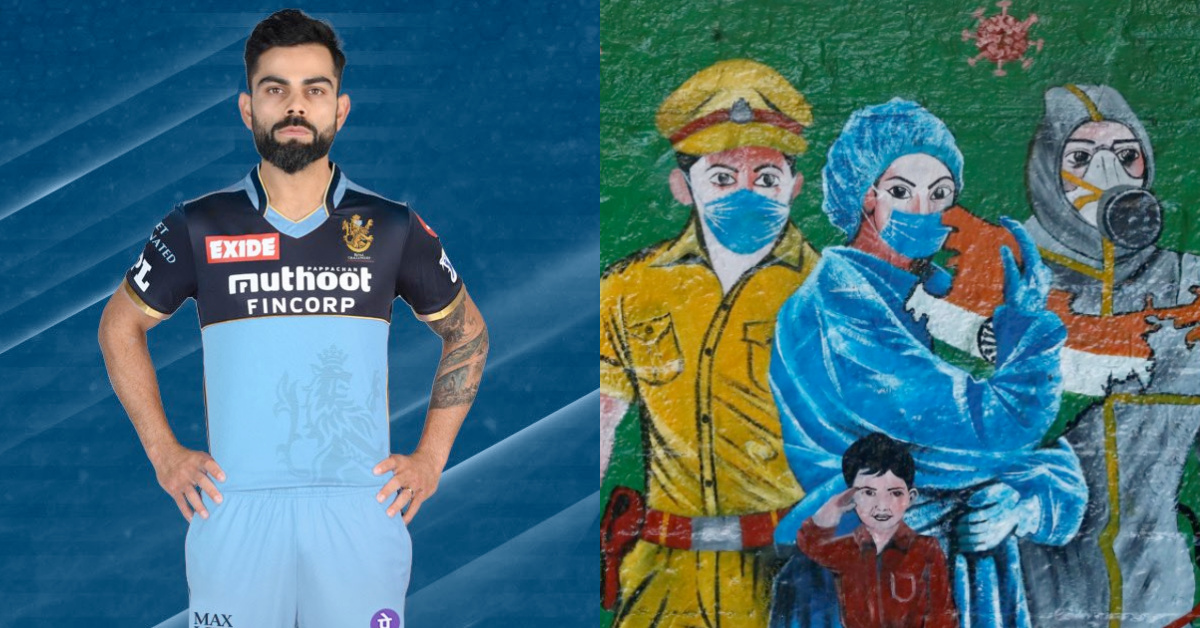 The captain of the Royal Challenger Bangalore (RCB) team Virat Kohli revealed that the team will play against Kolkata knights knights (KKR) was held in Abu Dhabi on September 20. The RCB team will wear blue jerseys to express their solidarity and support for frontline staff in the era of the Covid-19 pandemic.
Talking about the jersey RCB captain Virat Kohli pointed out that after the conflict between KKR and RCB, the blue jersey will be auctioned to speed up the vaccination work in India.
"This is a different blue that I am going to sport. It conveys a message that it will become a milestone for RCB. It will be auctioned after the game to speed up the vaccination work in India," said Virat Kohli.
The Captain of the Royal Challenger Bangalore further added:
"This is an important factor (players join the team at different times), but it will not affect our goals and the goals we have started last time. "
The blue jerseys worn by our players in the game against KKR on September 20th, which are similar in color to the PPE kits of the frontline fighters, will be auctioned. @FankindOfficialThe auction proceeds will be used for free vaccinations for disadvantaged groups in India.#1Team1Fight pic.twitter.com/QDK5q3kVGT

-Royal Challenger Bangalore (@RCBTweets) September 18, 2021
"We have made a good start in the IPL 2021 campaign, which is a driving factor": Virat Kohli
Royal Challengers Bangalore (RCB) team performed well in the first half IPL 2021. Virat Kohli and co. ranked 3rd, second only to the Delhi Capital (DC) and Chennai Super Kings (CSK), with 5 victories in 7 games.
Speaking of the team's performance in the IPL 2021 captain Virat Kohli India, he said:
"We have a good start in the 2021 IPL campaign. This is a driving factor. We can play the specific brand of cricket that we have shown in the first round and show a very strong and stable performance. , Every player is somewhere or other and so on."
Please also read: I hope to see fewer and fewer bilateral T20 crickets: Ravi Shastri