Cricket News
Michael Vaughn withdrew from the BBC due to involvement in Yorkshire racism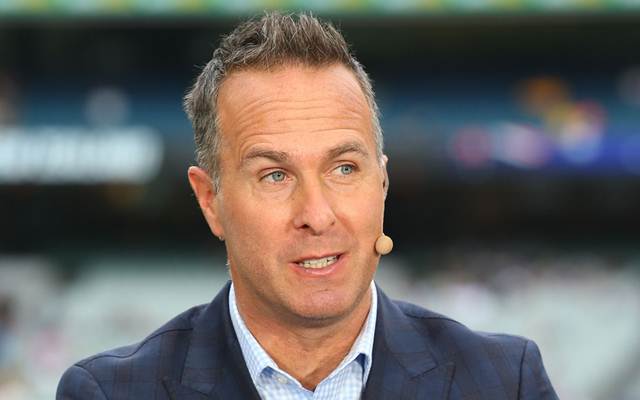 Former England captain and cricket commentator Michael Vaughan has been taken down by the BBC to accept the upcoming Ashes report.
Former Yorkshire player Achim Rafik claimed that Vaughan used racial slander against him in 2009. However, Vaughan explicitly denied these allegations in his "Telegraph" column.
Adil Rashid and Rana Naved-ul-Hasan supported Rafiq's statement and said they heard that Vaughan used racial slurs.
Michael Vaughan is not suitable for a role in our Ashes team: BBC
The BBC issued a statement saying that Vaughan will not be in the upcoming Ashes In Down Under, quote the reason for editing.
"Although he was involved in an important cricket story, for editorial reasons, we believe that Michael Vaughan is currently not suitable for a role in our Ashes team or to cover the sport more broadly," the BBC said. Statement.

The statement further added: "We asked our writer to discuss related topics, and his involvement in the Yorkshire story represents a conflict of interest."
Earlier this month, the BBC dropped Tuffers and Vaughan, a radio show co-hosted by Vaughan and another former British cricketer Phil Tufnell.
Vaughan can still be heard in England because he signed with Fox Networks, the official broadcaster of the event, and BT Sports will use the same commentary in the UK.
Ashes from December 8th
The Battle of Ashes between England and Australia is scheduled to begin in Gabba, Brisbane on December 8.
England's 18-man lineup will be led by Joe Root, and all-around star Ben Stokes will cheer them on returning to the team.
Stokes has taken a break from cricket for almost four months in order to prioritize his mental health and stay with his family. As he participated in the Bristol brawl in September 2017, he missed the 2017/18 Ashes competition.
Also read: Ashes 2021-22: Glad to see Ben Stokes return to training ground, Joe Root
!function(f,b,e,v,n,t,s)
{if(f.fbq)return;n=f.fbq=function(){n.callMethod?
n.callMethod.apply(n,arguments):n.queue.push(arguments)};
if(!f._fbq)f._fbq=n;n.push=n;n.loaded=!0;n.version='2.0′;
n.queue=[];t=b.createElement(e);t.async=!0;
t.src=v;s=b.getElementsByTagName(e)[0];
s.parentNode.insertBefore(t,s)}(window, document,'script',
'https://connect.facebook.net/en_US/fbevents.js');
fbq('init', '944637919386237');
fbq('track', 'PageView');
Source link