Soccer News
Koman: I prefer Messi, but the Barcelona collective must shine now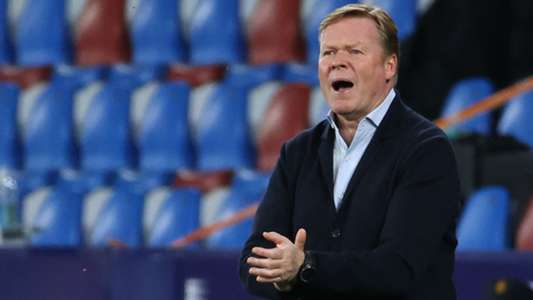 Despite losing six Ballon d'Or winners, the Dutch are optimistic about the club's future
Barcelona coach Ronald Koeman admitted that he prefers to keep Lionel Messi in his team, but he believes that his team can now stand out.
After weeks of speculation about his future, Messi completed his transfer to Paris Saint-Germain earlier this week. In the end, when it became clear that the Catalans could not keep him, he left.
However, Barcelona's post-Messi era is beginning to be full of hope. The Nou Camp defeated Real Sociedad 4-2 on Sunday, in which Martin Braithwaite hit the ball twice.
say what?
After the victory, Koeman said in an interview with the media: "I think our game can be more collective than before, but I prefer to let Messi join my team. But if we don't have players, it must be collective."
Koeman was asked about a few impressive people. He chose Memphis Depay. He will bear most of the burden left by Messi as an outstanding performer.
"He played a great game and provided excellent assists. He was always doing things," he said of his countryman, then turned his attention to Breswater.
"He is a model of professional players," Koeman said of the Danish forward. "He always plays for the team and improves his game." He has speed and it is difficult to stop. I am very happy to have a player like him. "
Finally, he praised Gerald Pique, who cut his salary to allow Memphis and Garcia to sign up for the game.
"He was the leader last year, but this season he is in better physical condition," Koeman said. "His attitude is exemplary, just like other veterans."
What's next for Barcelona?
Blaugrana will play their next match on Saturday, when they will face the Athletic Club in the second La Liga match of the season.
Koman's men will face Getafe the following weekend.
Further reading
Source link