Cricket News
JP Duminy likens Shardul Thakur to South African legend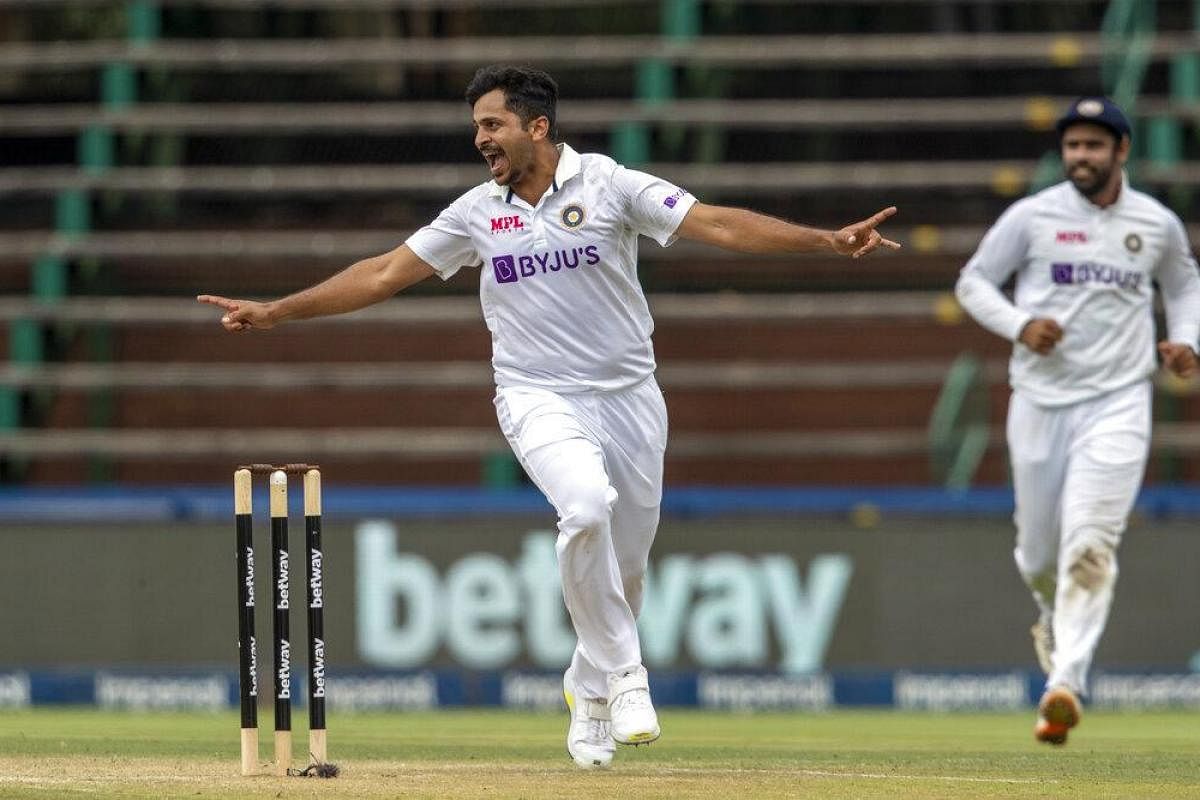 Shardul Thakur recorded his best Test stats at 7/61 in the second Test in Johannesburg. It was also the best number for an Indian bowler against South Africa in a Test match. India lost the Test match and the series ended in a 1-1 draw despite Shardul's performance on the ball and bat.The final test match is cape town Starts January 11 in Cape Town.
Meanwhile, former South African cricketer JP Duminy compared the two Shadur Thakur and Vernon Ferland. Philander is one of the greats of swing bowling for the hosts and is currently part of the Supersport Test Series review panel. Duminy said Shardul and Philander are very similar in the way they use the court to their advantage, as well as their accuracy.
"I would compare Shardul to someone like Vernon Philander. I think of him because I think about how he got the wicket. He used a crack in the first inning to his advantage. Impressed with being able to wiggle the seams but be consistent with your lines and lengths. You let the surface be your variation," He said.
Shardul Thakur's 7/61 also made him the second bowler after Harbhajan Singh to take seven wickets against the Proteas. Duminy further praised Shardul saying he can swing the ball better than Philander during his game.
Shardul Thakur swings the ball better than Vernon Philander: JP Duminy
"When the ball lands on each side of the seam, it can go in a different direction, or stay particularly low, or bounce toward the batter. It's something Vernon has done flawlessly. He used to say , he has the ball in a certain way, I have that impression of Thakur too. The added advantage is that he probably has a little more swing than Ferland."
The Indian all-rounder finally finished the second Test with eight wickets, the Indian bowler's tie for second in the Test in South Africa. He also scored a crucial 28 in the second set to help India reach 266.
Little change expected for Indian team third test Ready for comeback with skipper Virat Kohli.
Also read: IND vs SA ODI: 3 Indian players who could serve as substitutes throughout the series
!function(f,b,e,v,n,t,s)
{if(f.fbq)return;n=f.fbq=function(){n.callMethod?
n.callMethod.apply(n,arguments):n.queue.push(arguments)};
if(!f._fbq)f._fbq=n;n.push=n;n.loaded=!0;n.version='2.0′;
n.queue=[];t=b.createElement(e);t.async=!0;
t.src=v;s=b.getElementsByTagName(e)[0];
s.parentNode.insertBefore(t,s)}(window, document,'script',
'https://connect.facebook.net/en_US/fbevents.js');
fbq('init', '944637919386237');
fbq('track', 'PageView');
Source link