Cricket News
IND vs NZ 2021: I think India is leading, we are a bit hovering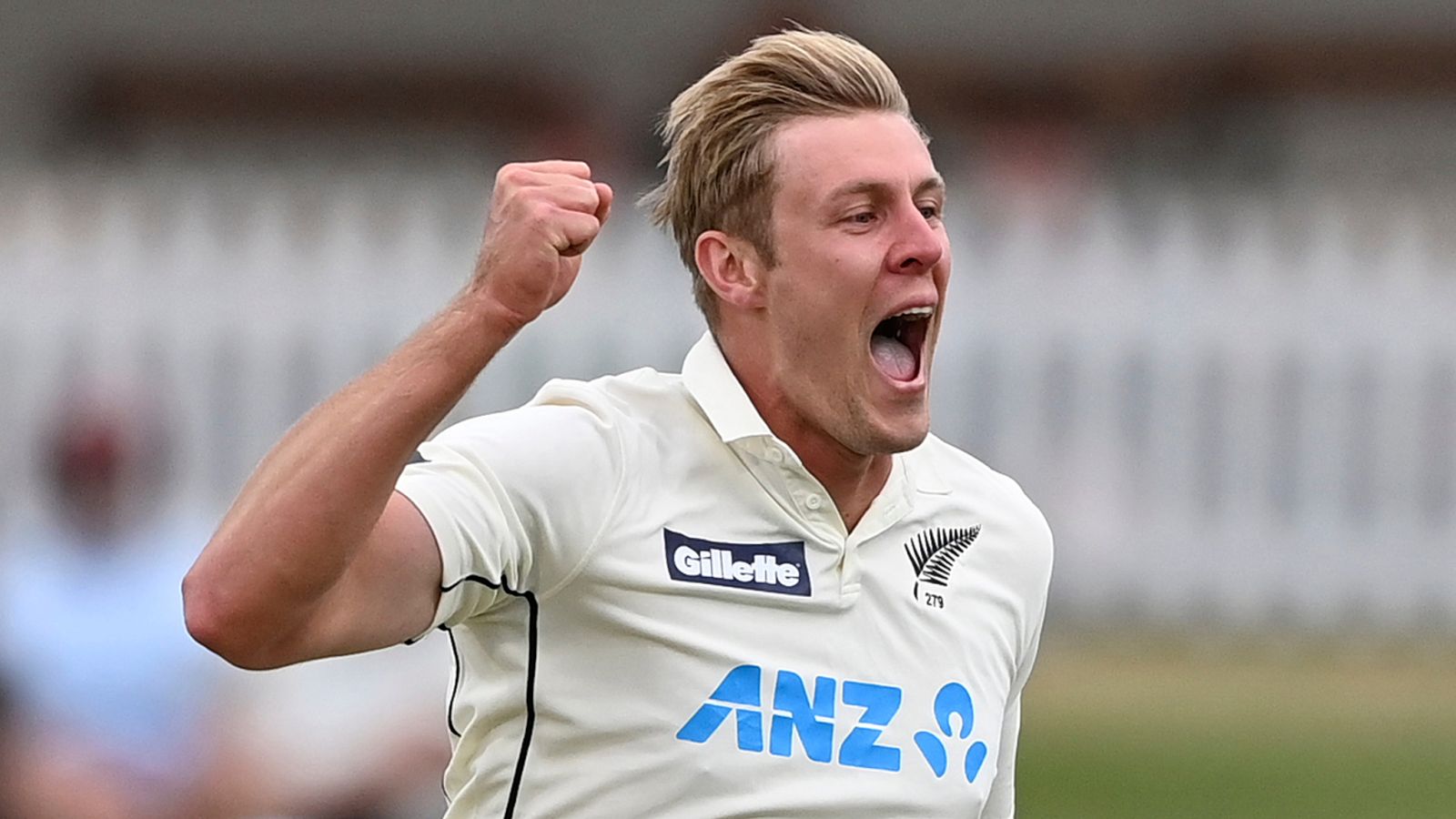 New Zealand Pacer Kyle Jamison believes that India is slightly ahead at the end of the first day, but he believes that a few quick little goalkeepers tomorrow morning will benefit the New Zealanders.
Jamison performed well on the ball and looked like the most dangerous bowler of the day. When he took down Mayank Agarwal's ticket gate with a cute outgoing wave, he was rewarded early. Later he returned and removed Shubman Gill and Ajinkya Rahane, and put Kiwis on it.
"The number of occurrences is not high. Some wiggle was found early, and it fluctuated a little bit up and down. Hardly played in recent months. It's nice to go back to the park and find some rhythm.Sometimes it's too good, so it's out of bounds," Jamison said at the end of the day's game.
"The morning needs a good start"-Kyle Jamison
Although India topped the list with a score of 258/4, Kyle Jamison believes that a few wickets in the morning can change the situation of the game. They will also have new balls with only four rounds of old balls.
"Hope the new balls swing a little in the morning so we can get them. I think India is leading, but we are hovering well. Need a good start in the morning,"Jemison added.
Jill shot an elaborate 52 in the first game when he made his debut, Shireas Ayre, Make full use of the afternoon and last quarter of the game, reaching 75* at the end of the first day. Ravindra Jadeja also proved to be a powerful ally for Iyer, as they established an unbeaten partnership at the fifth wicket.
Please also read – Watch: The Kanpur crowd yelled "5 Rupay Ki Pepsi, Iyer Bhai is sexy" as Shreyas Iyer Bat made his test debut
!function(f,b,e,v,n,t,s)
{if(f.fbq)return;n=f.fbq=function(){n.callMethod?
n.callMethod.apply(n,arguments):n.queue.push(arguments)};
if(!f._fbq)f._fbq=n;n.push=n;n.loaded=!0;n.version='2.0′;
n.queue=[];t=b.createElement(e);t.async=!0;
t.src=v;s=b.getElementsByTagName(e)[0];
s.parentNode.insertBefore(t,s)}(window, document,'script',
'https://connect.facebook.net/en_US/fbevents.js');
fbq('init', '944637919386237');
fbq('track', 'PageView');
Source link