Cricket News
If Tim Paine doesn't want to be distracting, then he shouldn't play either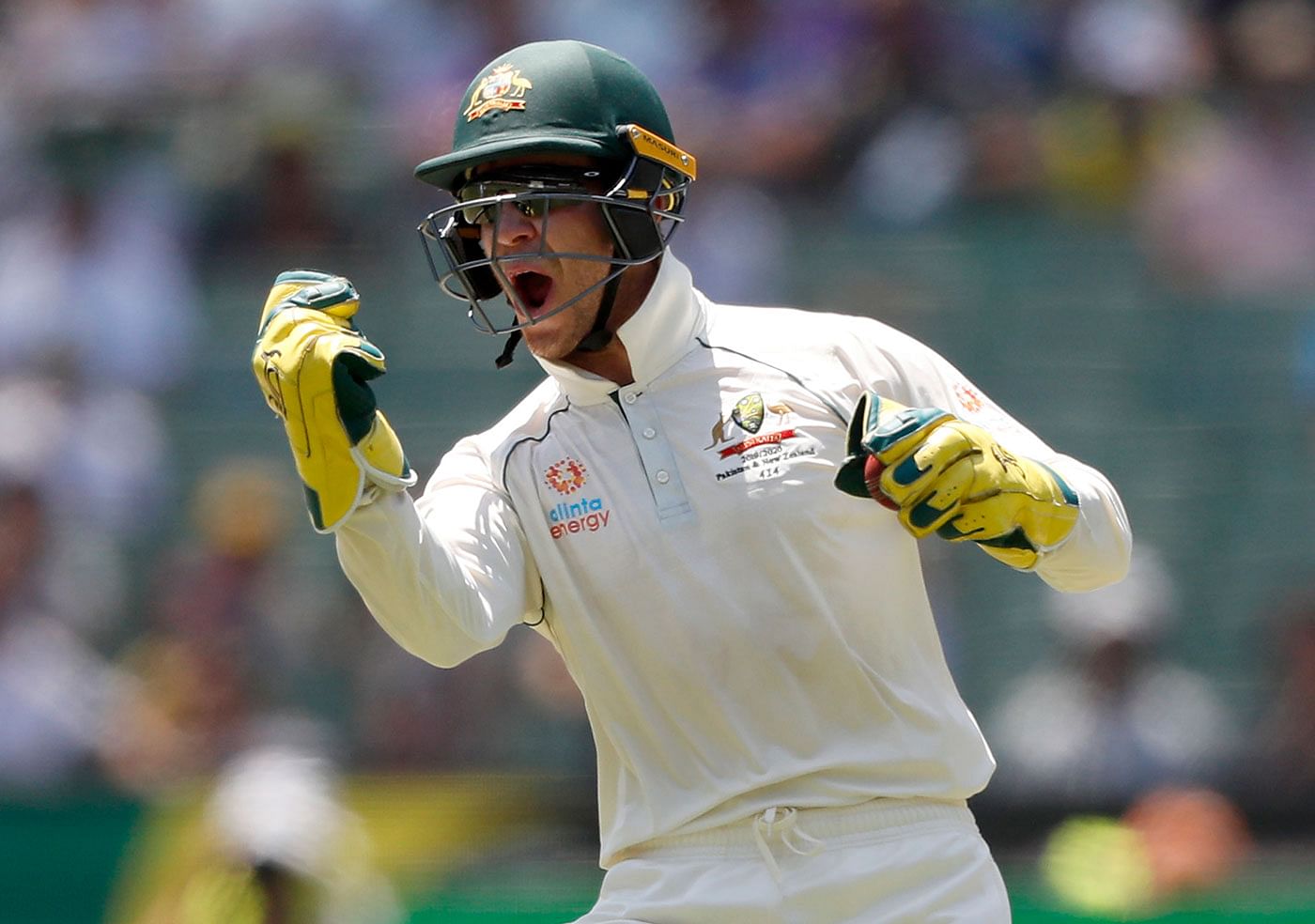 Former Australian cricket player Ian Healy believes that the appearance of former captain Tim Payne in the locker room or XI for a game may distract him, which he does not want to be.
Paine had to resign as captain after the obscene text messages and explicit photos he sent to a colleague of the Tasmanian cricket team surfaced. He made the difficult decision to give up the captain, but will continue to play for the test side.
"My answer is yes (he should be in XI)… But if this is a distraction he doesn't want, this is why he quit the captaincy position. He was not told to quit, it was actually his coach begged Stay, but he doesn't want to be distracted."
"So, if he plays a game, he will be distracted, if he doesn't want to be distracted, he shouldn't be on the court, and he shouldn't let himself be free.Of course he allows himself to be free, I may see how the situation is," Healy said of the 36-year-old player.
"I don't think Alex Carey did anything wrong to make the goalkeeper work"-Ian Healy
If Paine completely withdraws from XI, Australia needs a goalkeeper who can also rely on the bat.Ian Healy mentioned his name Alex Carey, He hasn't appeared on any format selector recently.
"Well, I think Carey, I think he did nothing wrong in not getting that job, and he was 30 years old enough to be young. Having said that, my choice will be Josh Inglis. Carey is certainly worth a try, but if George Bailey (Chairman of Selectors of California) and his selectors say, "No, we want to be younger and create the future", then it looks like Jimmy Person's Josh Inglis, but I'm talking about Josh Inglis, his foot completely stuck the door,"Observed location.
Less than a month away from Ashes 2021-22, the first test episode will be held in Gabba on December 8.
Please also read – IND vs NZ 2021: This means a lot to me: Ravichandran Ashwin on the victory of the T20I series in India
!function(f,b,e,v,n,t,s)
{if(f.fbq)return;n=f.fbq=function(){n.callMethod?
n.callMethod.apply(n,arguments):n.queue.push(arguments)};
if(!f._fbq)f._fbq=n;n.push=n;n.loaded=!0;n.version='2.0′;
n.queue=[];t=b.createElement(e);t.async=!0;
t.src=v;s=b.getElementsByTagName(e)[0];
s.parentNode.insertBefore(t,s)}(window, document,'script',
'https://connect.facebook.net/en_US/fbevents.js');
fbq('init', '944637919386237');
fbq('track', 'PageView');
Source link