Cricket News
Among Usman Khawaja's twins in Sydney, Travis begins selection for Hobart Test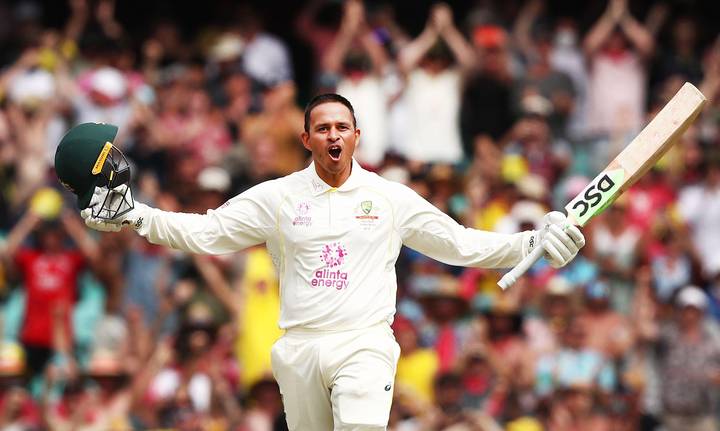 Australian batsman Travis Hyde still unsure of his options in final Ash Test Playing against England in Hobart after watching Usman Khawaja perform in Sydney.
Head tested positive for COVID-19 and was quarantined for seven days ahead of his fourth test in Sydney.
Usman Khawaja scores hundreds in back-to-back Sydney
Khawaja replaced the South Australian batsman in the Sydney Test and ran with 137 in the first innings before remaining unbeaten in the second innings of 101.
Usman Khawaja plays nice: Travis Head
Head praised the hundreds of twins in Khawaja and said no decision had been made about their choice for the Hobart test.
"We will wait and see.i think he [Khawaja] Played beautifully. We talked about the series when there were questions about who was going to be on that side," Hyde said.
"We feel like we both have a great relationship. We know he's versatile and the way he can play. If there's an open side on the side, he'll take that opportunity.
"He's got the ball with both hands and he's fantastic. There's going to be some tough decisions. Those conversations haven't happened yet," he added.
Hyde ran 248 runs in four innings and was Australia's leading scorer in the series before the fourth Test. The 28-year-old shot a staggering 152 in Brisbane's Ashes opener.
Australia and England played a fascinating Test match in Sydney, which ended in a draw after both teams displayed Test cricket dominance.
England's finishers Jack Ritchie, Stuart Broad and James Anderson played in the final 10 to give Australia their fourth win in the series.
Steve Smith threw the final to James Anderson, who blocked all six balls to secure a draw for his side as England struck 102 balls in the final innings.
Australia and England will play their final Ashes Test at Hobart's Bellerive Oval on January 14.
Also read: Ashes 2021-22: Job almost done – Mike Hussey impressed with Pat Cummins captain
!function(f,b,e,v,n,t,s)
{if(f.fbq)return;n=f.fbq=function(){n.callMethod?
n.callMethod.apply(n,arguments):n.queue.push(arguments)};
if(!f._fbq)f._fbq=n;n.push=n;n.loaded=!0;n.version='2.0′;
n.queue=[];t=b.createElement(e);t.async=!0;
t.src=v;s=b.getElementsByTagName(e)[0];
s.parentNode.insertBefore(t,s)}(window, document,'script',
'https://connect.facebook.net/en_US/fbevents.js');
fbq('init', '944637919386237');
fbq('track', 'PageView');
Source link